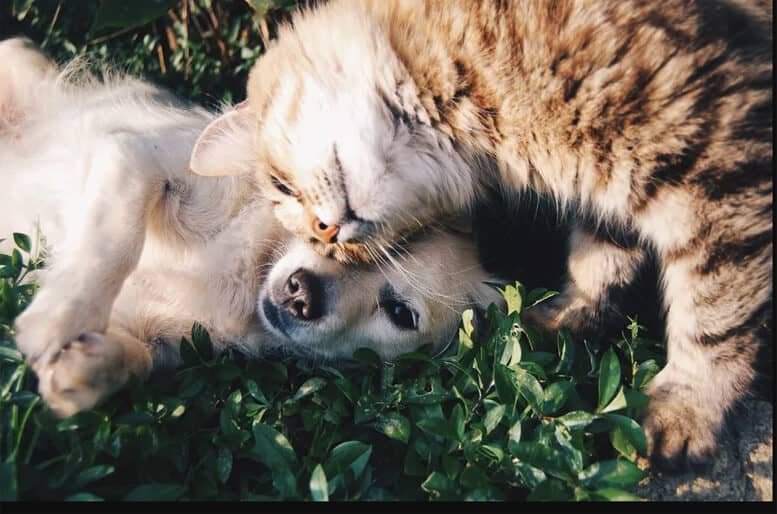 Colloidal Nano Silver – An Alternative for Your Cats and Dogs?
Worried about your dog or cat getting dirty? Let's face it, our furry pets spend a lot of time in the outdoors and most of the time, they love playing in the dirt, and rolling around on the grass. When our cats or dogs fall sick or develop a wound, we naturally turn to conventional medicines, especially antibiotics, to treat them. It is a well-known fact that, instead of antibiotics, colloidal nano silver, is a great alternative and works great for your dogs, cats and pets.
Keeping our pets happy and healthy is always our goal. After all, they are part of the family, too. However, a visit to the veterinarian can be very costly these days. Many pet owners are looking for a natural and less expensive alternative to keep their pets healthy.
In the western countries, colloidal nano silver is widely used, and it is an excellent alternative solution in helping your dogs and cats recover from a sickness, fight an infection, treating wounds or generally to keep them healthy. Colloidal silver has very strong anti-microbial and healing properties that can help boost your dogs' or cats' immune system. It also help heal wounds at a much rapid pace.
Is Colloidal Silver Safe For Your Cats & Dogs (Pets)
Colloidal silver is perfectly safe for your dogs and cats. It has no side-effects, is non-toxic, and chemical free. As mentioned, it has excellent healing and anti-microbial properties that can helps boost your pets immune system and keep it free of infections.
How Colloidal Silver Can Help Your Cats & Dogs (Pets)?
Colloidal silver can help your dogs and cats with many common ailments listed below:-
1. Any Viral, Fungal, or Bacterial infections
2. Skins Infections
3. Open Wounds, Cuts, Bruises
4. Urinary Tract Infection
5. Yeast Infections
6. Ulcers
7. Prevent Odors from Body
The list above is not exhaustive and colloidal silver can actually help with a lot more issues concerning your pets.
How to Administer Colloidal Silver for Cats and Dogs?
Colloidal silver is easy to administer to pets as it looks like water. It has a slight metallic taste but this is barely noticeable at 10 or 30ppm.
The easiest way to administer colloidal silver is to mix or spray colloidal silver into their food or drinking water. Alternatively, one may use a syringe (without the needle), to squirt some colloidal silver directly into your pets' mouth. For external application, one may spray colloidal silver directly on to the wound.
For oral administration, it is advised to use Colloidal Nano Silver 10ppm. It is best not to dilute it too much in water as it is already at a low 10ppm.
For external application such as wounds and cuts, it is advised to use Colloidal Nano Silver 30ppm. Fill colloidal silver into a fine mist spray bottle and spray copiously on the affected area.
Use colloidal nano silver for your cats, dogs and pets and you will see it's benefits.